Stuff for Puki, Realpuki, Dubu, Lati White, Secretdoll Baby Fairies and Pocket Fairy!

The pics here are examples and ideas of what you can create and order.
Check the Styles page for selecting sleeves, necklines and lengths!
T shirt 10.00
Four Ruffle skirt 18.00
Hat 4.00
Leg warmers 2.00
Tutu Dress 18.00
Leggings 6.00
Tiered dress in woven fabrics 22.00
Button Front Hoodie 16.00
Leggings 6.00
Ruffle Sleeve dress 18.00
Cherries cap 4.00
Capris 6.00
Sleeping Bag and pillow 14.00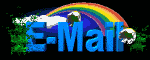 Please email me for questions or suggestions


Back to the Home page!