Frequently asked questions...and other stuff.
Once you've decided on your order, simply email me and together we'll work out the details.
Some people get very specific and others like to give me a budget, colors or themes and off I go!
Once we've figured it all out you're placed on a first come first serve list.
When you get to the top of the list, I'll shoot you an email to let you know.
Any changes can be made at that time. When I'm almost done, you'll receive an email with your
total and shipping choices.Please be prepared to pay at that time.
Paypal is my prefered method of payment.
I work in batches, doing a couple of orders at a time, usually starting on Mondays.
When your stuff is in the current batch, I will let you know with an email.
This gives people the time to switch things up if they would like.
When I'm about 75% done, I'll let you know that you're almost set.
I will email you your total and shipping options, along with my paypal address..
I will then finish you up and let you know when I ship you're order out.


Shipping is 3.00 for First class and 7.00 for Priority within the US.
Shipping is 13.00 for First class and 32.00 for Priority outside the US.

International customers... Due to the fact that it is illegal,
I can't lower the value of a package or mark it as a gift.
However, I can break an order into several packages at lower values and send them first class.
This keeps everything legit and actually has been know to get there faster than priority,
as it usually doesn't get stuck in customs.
However some countries have begun to charge a flat fee for all packages,
so it's best to find out before we decide on shipping.
Make sure you let me know you would like to do this when ordering.
Tracking is automatically put on all packages within the US.
If you'd like your tracking number, just ask!
Tracking is not available for international packages with either first class or priority shipping.
Once it leaves the states, its on its own. THE ONLY WAY TO TRACK INTERNATIONAL
PACKAGES IS THROUGH EXPRESS MAIL WHICH HAS BEEN REGISTERED.


On rare occasion international packages go missing in the mail. Most likely eaten by customs.
Although I realize this is no fault of the customers, and it's a complete bummer,
I myself can't be held responsible either. I can't refund, remake or redo the order.
If you want to ENSURE that you know where your stuff is at all times, you have to go
with the Express Mail Service.
So sorry about this...
Sewing for dolls that I don't have.....
I've been getting LOTS of requests to make stuff for dolls that I don't have
in my little family. And there are LOTS of new tiny faces out there. While I
would love to be able to do for these guys, it's a little tricky. Even if
dolls have the same measurements, they may not be shaped the same. And I'm a
stickler with fit soo....We have three options.

A. Send the little one on a ''wardrobe vacation'' to Auntie Spampy's house.
This would ensure that they fit perfectly, however I do understand that some
mom's just aren't too keen on sending their little one off into the world by
themselves.

B. Find a couple of other mommies that might need clothes for that doll and
together decide to send just one of the kids as a model for the others. Kind
of a Spampy group order.


C. Do some investigating into if your dollie is the same as someone else
that I have here. I would ask that you do this, instead of me because I've
tried that. And they all get jumbled up together in my brain and make a big
confusing mess. This link might help.

Tiny doll size chart
My current doll family.....
Dollmore Coco/Narsha
Lati Green
Iplehouse BID
Little Fee
Dollzone BB Ani
Real Fee
Berdine Creedy Daisy
Bambicrony Ciao Bella Kumi
Mini Riz
Pure Neemo Small body
KishRiley
Lati Yellow Special
Secretdoll Person
Lati Yellow
Puki Fee
Bobobie Erin
Nappy Choo
Pocket Fairy
Esheki
Banji
Amelia Thimble
Elfdoll Bong
Secretdoll Baby Fairy
Puki
Real Puki
Lati White
Timp Dubu
Dream High Studio 5cm micro
Blue fairy Baby Fairy
Some other tidbits of information.....
I don't give discounts for sending your own fabric. The labor is 99% of the actual cost and I use such a tiny bit of fabric....

I will create something as a gift for a dollie friend and send it wrapped pretty with a note if you so desire.

I do give out gift certificates.

I don't do cosplays or anything too tailored anymore. They hurt my brain.

Dollmore Narsha/Coco is the biggest size I go up to.

I use velcro on most of my clothes, however I do use snaps on the bitty guys and hoodies.
But if you'd like snaps on the bigger kids stuff, just ask!

I work only from my own designs, or an original drawn up by the customer. Please don't ask me to copy someone else's design.

Please limit your order to no more than $150.00


And thanks for being both my customers and my friends. :) Jenifer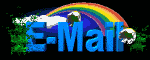 Feel free to email me with any questions.


Back home!