Wovens.....
Blue, Green, Purple, Yellow and Brown
....and Orange. :)
I know it can be a tad overwhelming, so please don't hesitate to ask for advice or an opinion on matching.....
I've tried to pair together similar shades within the colors.
Hope this helps!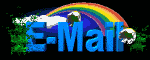 Please email me for questions or suggestions


Back home!